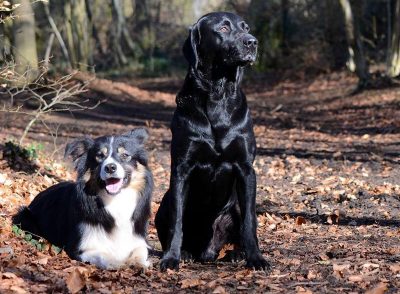 Dog Behaviour Package
The Behaviour Consultation Package is for complex canine behavioural issues including aggression, separation anxiety, noise sensitivity and phobias.
A bespoke training programme will be devised for you and your dog's needs, based on my behavioural diagnosis. The aims is to help you manage and modify your dog's behaviour.
About Behaviour Package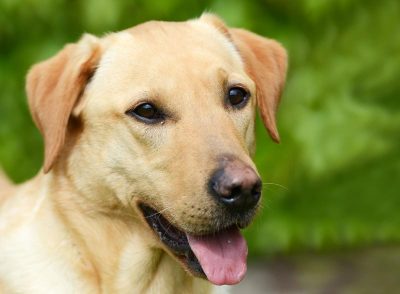 One-to-One Training
A home visit covers the most common behavioural issues such as teaching basic manners, calming exercises, recall, loose lead and much more.
During the session we will cover both theory and practical work, and I will take time to explain why your dog is behaving in a certain way and why the training procedures have been recommended.
About One-to-One Training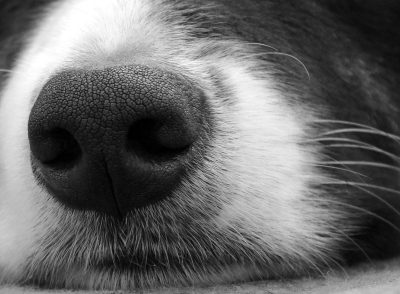 Get in Touch
If you would like to discuss specific behaviour(s) of your dog, potential training techniques, or if you'd like to discuss the services I provide, please do get in touch.
Email me Please switch on JavaScript to see our email address, call 07900 630 878 or complete an online contact form and I will get back to you as soon as possible.
Online Contact Form
Laura is a wonderful trainer who really understood our puppy J D Hobbs needs. She equipped us with the tools to establish good behavior habits and he has shown vast improvement in just a few weeks.

Laura addressed several different issues we had with patience and ease these were begging, showing signs of attachment and recall. We now feel better equipped to carry on this training and feel that J D Hobbs is a happier puppy as a result.

Thank You Laura!
Our Border Collie has several issues which needed professional advice and now we are already seeing improvements thanks to Laura's calm, positive and professional approach, Thanks.
Laura helped me when we adopted our little cocker spaniel as she suffered with extreme anxiety separation. To the point where she wouldn't even go in the back garden without myself or my husband.

Laura was able to come & show me how to train her….This was achieved within a very short period. I would definitely recommend her services.
We would highly recommend Laura as recently we have needed a lot of advice and support with introducing a puppy to our 2 year old dog. The dog was not accepting of the puppy to start with but with the positive training Laura set up for us and the support she has given us with the training has helped us to succeed.

We are so pleased to see our 2 dogs walking, playing and sleeping together which is something we never thought would happen.
Laura helped so much when I got my new rescue puppy; I had only had adult dogs before so had a lot of questions about raising a puppy well. The 1:1 sessions as well as WhatsApp support were invaluable for us and helped me have the confidence in what I was doing.

Thank you!
We want to say thank you for all the support and advice you have given us with our dog. We have just had a week off spent out and about with him and we have fallen head over heels in love with him and all his quirks. He has become an absolute star…. with moments of course but he wouldn't be him without those!

We did get so close to thinking we could not cope with him and it really was down to your patience, support and expertise that gave us an insight into why he was acting as he was. With th…
Laura was amazing! She taught us techniques that we have persevered with and we are definitely seeing a huge improvement. I would thoroughly recommend her to anybody needing help with behaviour issues and general training.

Thank you Laura!
The most informative and beneficial training we have ever had. Our rescue dog had issues that went past our experience and Laura was amazing helping us understand his body language and help him be a more relaxed and happy pooch.

We will be implementing her strategies for life. Definitely recommend the support package, I'm gutted ours went so quickly!

Thank you Laura, Rodney is much happier.
Laura is so understanding, supportive and helpful! Her training and guidance has been pivotal in helping our rescue Frenchie (and us!). She thoroughly assessed our dog and us/our lifestyle, and then gave us a full breakdown of what training was needed and supplied the same.

We have received in person training as well as follow up emails and guidance, so we always have the information/training tips to hand when we need it.

Highly recommend! We have only had two sessions…
We had Laura come over to give us help with our new puppy being new to dog ownership we needed some help. Laura was very helpful and gave us lots of hints & tips. She got our dog to do things we had been trying to do for some time we are very grateful for her help & found it very useful.

I would highly recommend Laura for any Dog training or behaviour matter anybody may have with their dog.
Dog Behaviour & Training, Gloucestershire
Newfound Hounds offer one-to-one home visits ranging from basic dog training to canine behavioural issues using reward based training.
Based in Sharpness Gloucestershire, we can come to the comfort of your own home where both you and your dog will be most relaxed.
We all need a bit of help from time to time. Understanding how dogs think can be challenging, but we are here to guide and support you into a world where living with your dog happily is a dream that will become a reality.
"Allow yourself to be inspired, motivated by success".